Custom Mobile App in App Store and Google Play
Mobideli online ordering apps are the fastest on the market. Your restaurant will have a beautiful and intuitive ordering app that allows your customers to place orders in seconds rather than minutes. Mobideli clients enjoy native iOS & Android apps that allow their customers to order effortlessly.
Checkout
MobideliPOS
MobideliPOS is the ultimate restaurant POS software. Our advanced features provide you with the means to serve your valued customers in a practical, productive manner, all the while collecting data that can be used to make important business decisions.
Checkout
Check out our web designs we are working on
We design and develop mobile apps that delight your users and grow your business. Enterprise-grade development combined with outstanding design.
Checkout
An all‑in‑one cloud‑based EPOS system
The Mobideli software shines in this POS Terminal's functionality. Fast, responsive and intuitive, the Mobideli terminal software conducts all your point‑of‑sale transactions while also being integrated into your business's loyalty programs, mobile apps, cloud‑based data storage, and more.
Focus on customer

Order and table management

Analyse your sales

Current accounts and cash transactions
Menu / items list
Your full menu presented in a sleek and functional list, with detailed descriptions in each item screen.
Mobile click-and-collect
Our app allows customers to pre-order and pre-pay for their goods! This will help manage queues during your busiest times of the day and improve your customers instore experience.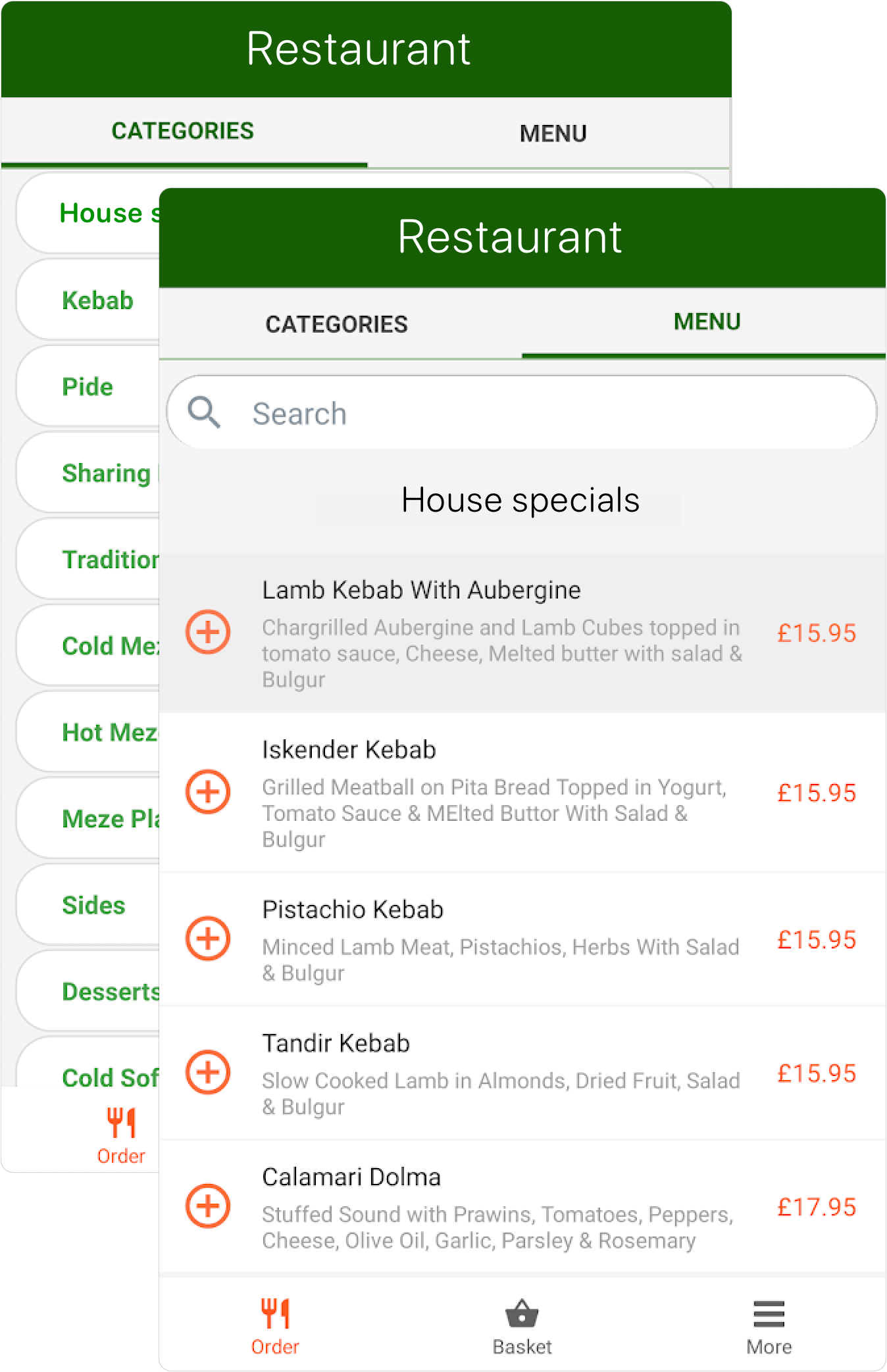 Offer discounts
Keep your customers happy and loyal with customisable discount codes and vouchers that fully integrate with your online ordering system.
Retain customers
When a customer hasn't ordered in a while, the system will automatically prompt your customers with an incentive to order again.